Why use Fruition Analytics? Optimize
Improve
Simplify
Perfect
Guide
Making wine in the vineyard
How it works?
1
Sync

all your
vineyard
data
Fruit analysis
Petiole data
Porometer
Water Potential
(...)
2
Add

fruition
advanced
products
Sap Flow Sensors
Physiocap
Yield Maps
Our cloud software provides actionable information for your vineyard decisions, day after day. It is designed to integrate and connect all vineyard information, facilitate data interpretation, save time, improve team communication and build a history to compare vintages.
Fruition
Analytics
Manage your
vineyard in a
unique way
The essential web-plateform to integrate and connect all vineyard data, combining easy alerts and advanced analytics.
Real time
Easy
Expert
Mobile
Automatic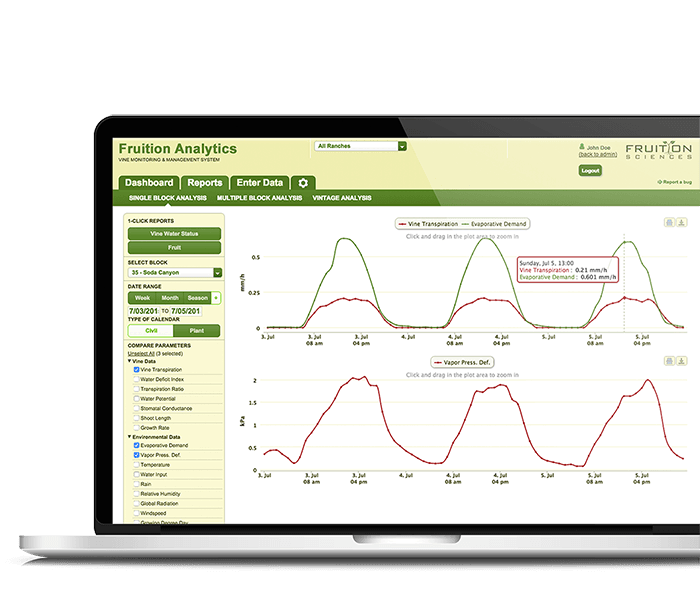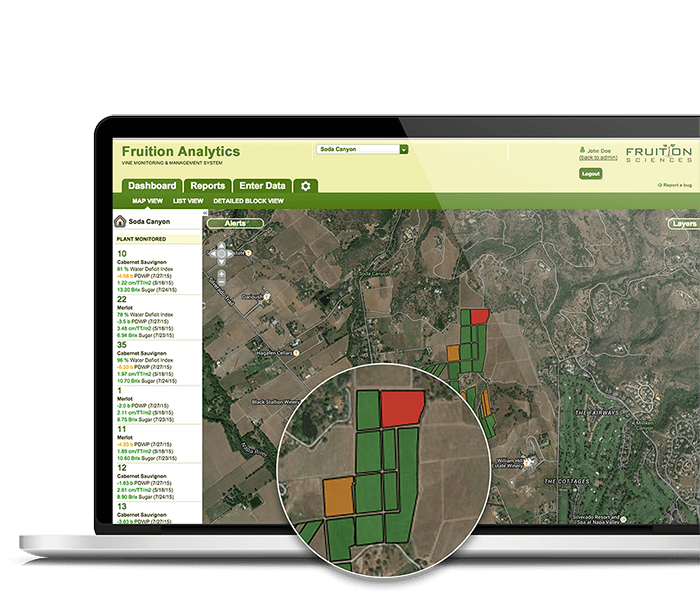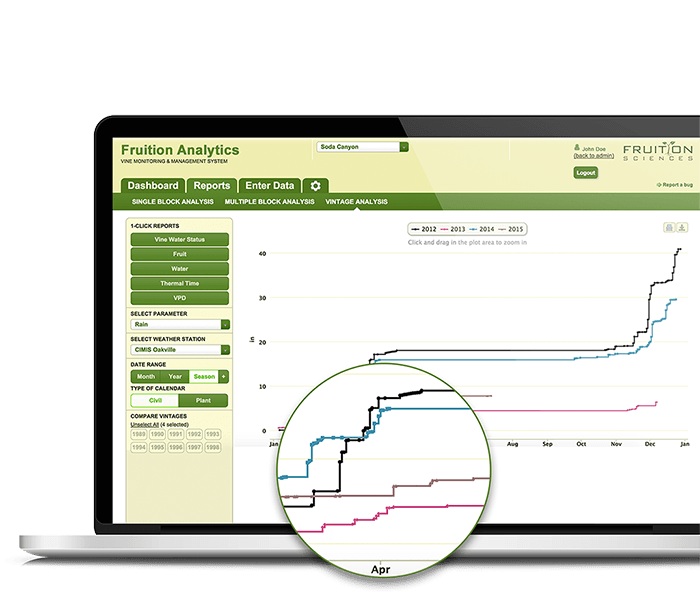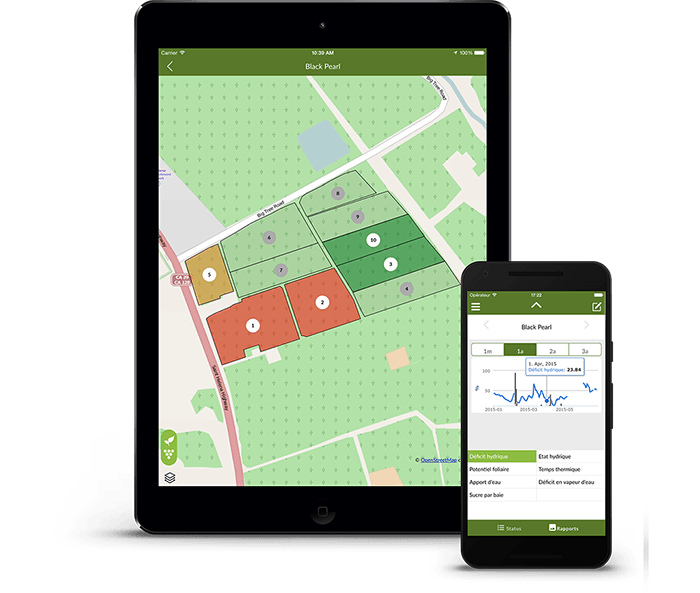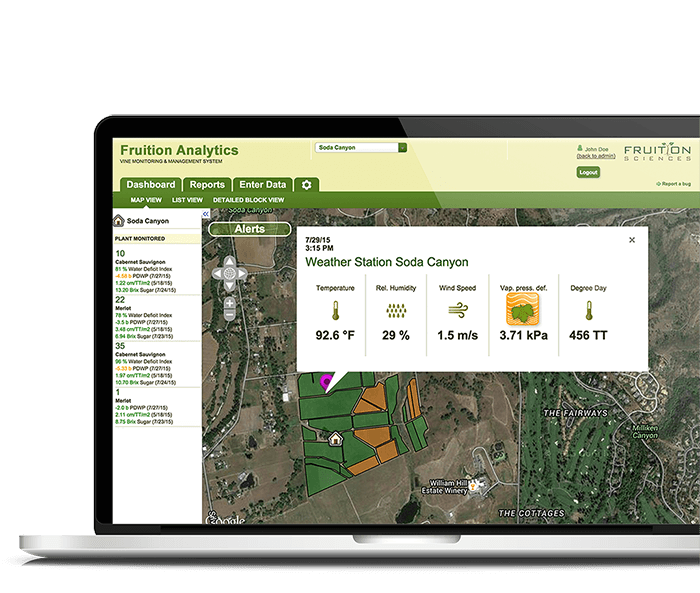 With Fruition Science I feel as if I can control one of the fundamental aspects of terroir with godlike precision. The fruition team is experienced and understands our metier but also has an unequaled understanding of technology and the fundamental needs of the grapevine.
We have been working with Fruition Sciences since 2011 and I greatly value their contribution to our vineyard team's understanding of the why and when of irrigation. We use our water more intelligently and our wines have improved because of it. In addition to keeping our team up to date on the latest worldwide viticultural research and its practical application, Fruition provides a user interface that is easy and informative and has taken our precision farming to an extremely high level.
Thank you !
Thank you for your message. We will do our best to reply to you as soon as possible. Please rest assured that we read every single message we received !
An error occurred while processing your request, please try again
---
BORDEAUX - FRANCE
Fruition Sciences
Bâtiment E-Parc
16-18 rue de l'Hermite
33520
Bruges
-
FRANCE
:
+ 33 7 87 04 88 21
NAPA - USA
Fruition Sciences
477 Devlin Rd Ste 105
Napa
,
CA
94558
-
USA
:
+1 (707)637-4463