We are not just a company. We are a group of tight-knit individuals all working together to achieve our common goals. Founded on the values of respect for each other and the environment, moral and intellectual rigor, open-mindedness, humor and creativity, we believe we are great because of the people on our team, the people backing us up, and the people we work for.
These principles have lead us to adopt the Strengthsfinder method, in which everyones' natural talents are identified, honored and strengthened. Through the Strengsthfinder method, we are able to foster every employee's personal leadership abilities, expressing a more stregth-based leadership style and thoughtful job descriptions rather than company hierarchy. Find everyone's TOP FIVE listed below their name, role and photo.
JOIN US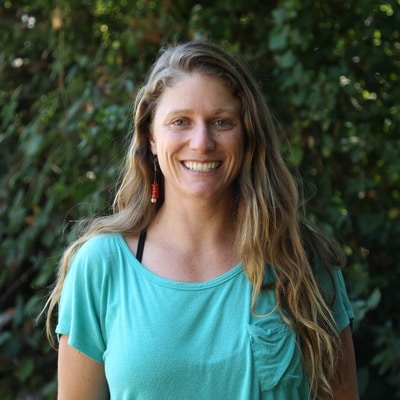 Catherine Gomez
Director of Operations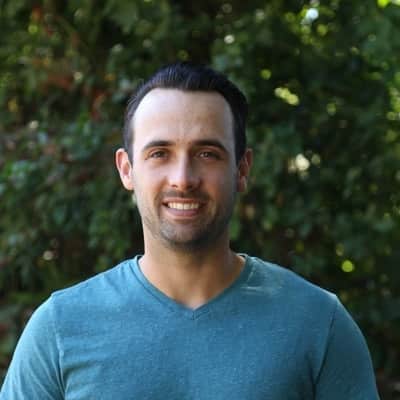 Philip Gauthier
Director of Field Operations and Data Analysis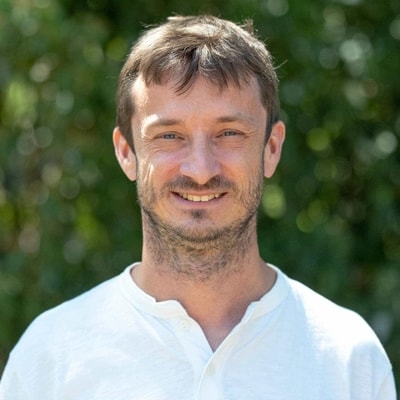 Sébastien Payen
Founder and Chief Technology Officer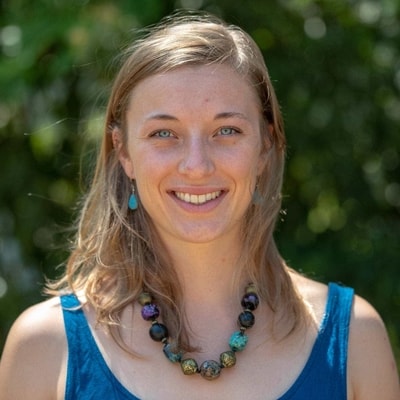 Cecile Laurent
Researcher in winemaking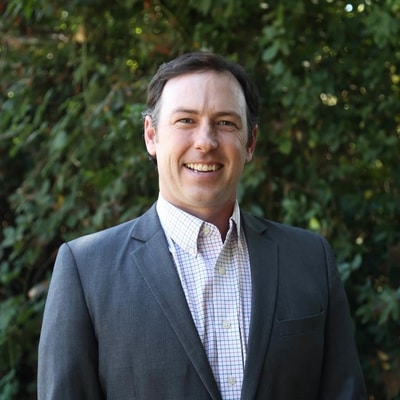 Ryan Hill
Customer Support and Data Analyst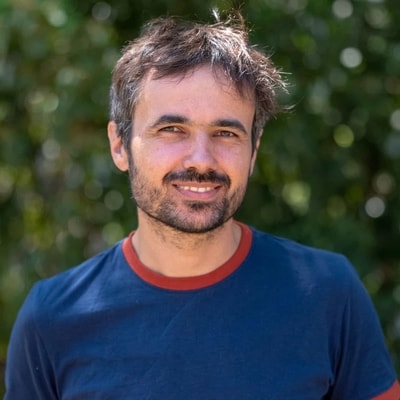 Benjamin Soufflet
Software Engineer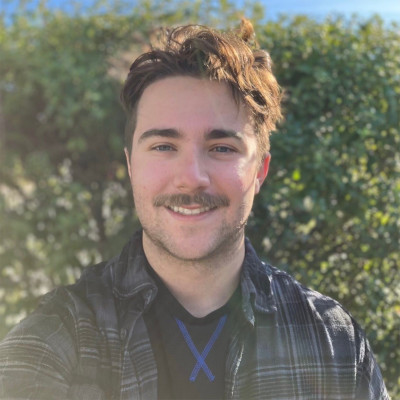 Maxwell Derry
Vineyard Data Collection Specialist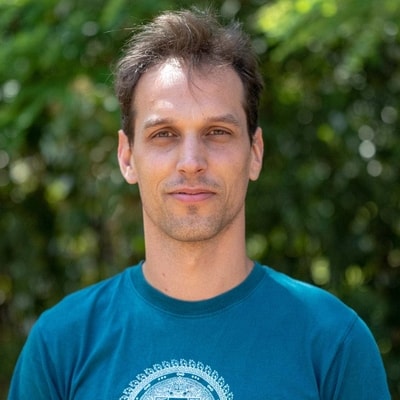 Maxime Lardeur
Developer, Data Scientist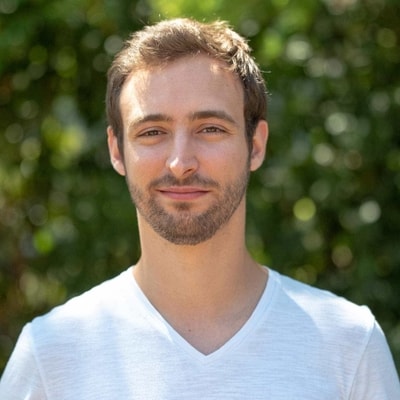 Mathieu Vesy
Software Engineer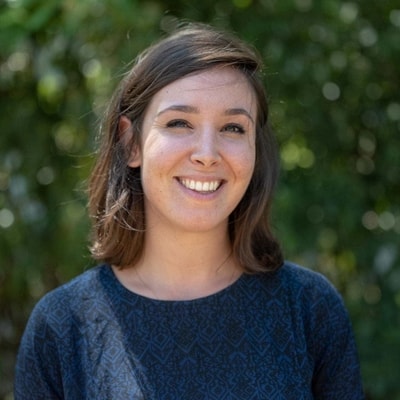 Marie-Sophie Barde
Consultante en analyse de données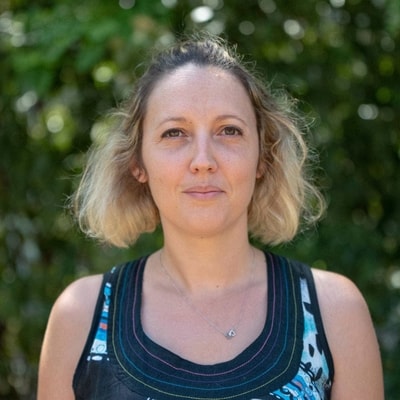 Samantha Vinsot
Office Manager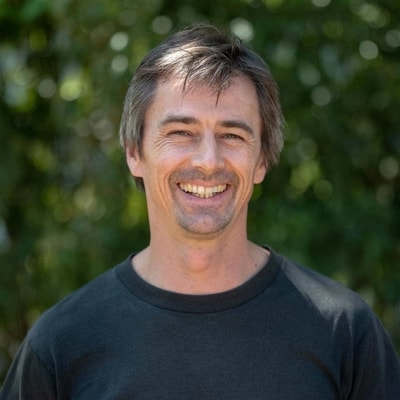 Thibaut Scholasch
Founder and VP of Research and Development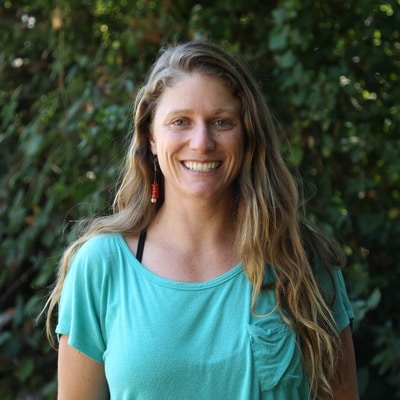 Catherine Gomez
Cat graduated from the University of California Santa Cruz with a B.A. in Environmental Studies. Through her work on small, organic farms and travel Cat strengthened her passion for adventure, personal connection and fostering sustainable action. At Fruition Sciences she works with all teams to oversee individual and team development.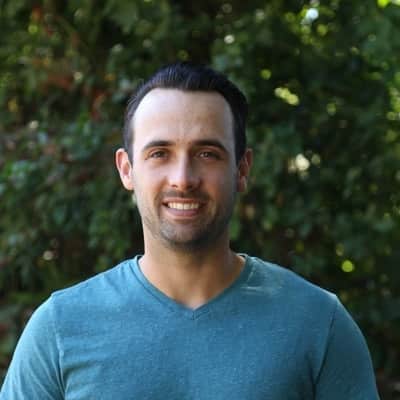 Philip Gauthier
I graduated from California State University Stanislaus in 2015 with a B.S. in Biology and a concentration in Environmental Sciences. After college I ventured into the wine industry and spent several years doing seasonal work and intern positions in winemaking and viticulture both in the US and abroad. I joined the Fruition Sciences team as a field technician in the 2017 season and throughout the years here I've taken on a data analysis and management role in the company, specializing in SapFlow sensors. In 2021 I received my Master's Degree in GIS from Penn State University, which gave me the tools to bring a new spatial aspect to the plant and climatic data that I work with on a daily basis. In my free time I like to hike and spend time outdoors, travel as often as possible, and try cooking new foods.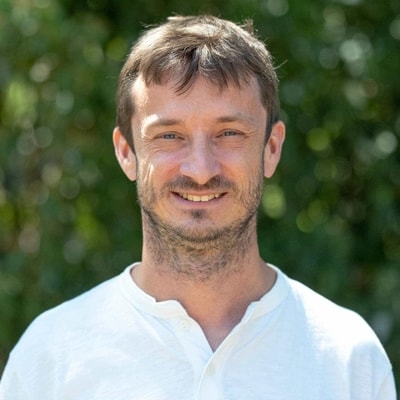 Sébastien Payen
Sébastien holds a Ph.D. in Mechanical Engineering from the University of California at Berkeley and a Management of Technology certificate from Haas Business School. His Ph.D. work included the development of sensors, micro-technology and polymer materials. As part of his work, he designed novel micro-biosensors to detect changes in pH using plastics and polymers, resulting in one US and international patent. In addition to his PhD, Mr. Payen is a Mayfield Fellow 2006. Prior to coming at UC Berkeley, Mr. Payen served one year in the French Navy as a deck officer on a mine-hunter. He also worked as a scientist and process engineer in a small biotechnology start-up in the Bay Area between June 2003 and May 2004. Mr. Payen received his Master of Sciences from the Department of Mechanical Engineering at UC Berkeley in May 2003. In July 2001, prior to coming at UC Berkeley, Mr. Payen graduated from Ecole Polytechnique, one of the top engineering schools in France.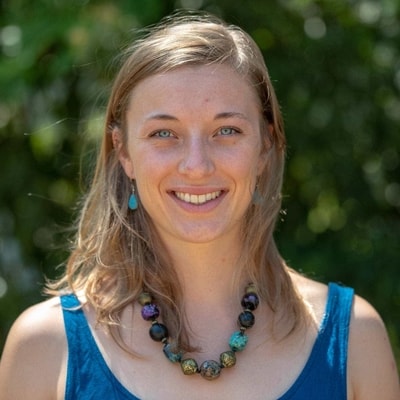 Cecile Laurent
My parents being farmers, I have always been aware of the challenge there is on field to integrate various elements of understandings, both scientific and practical, to take a decision. I studied agricultural engineering, especially viticulture, and wine making in Montpellier SupAgro. After various experiences in France and abroad, I started a Ph. D. thesis with Fruition Sciences. Since 2018, I have been working on the understanding of the temporality of grape vine yield elaboration and on how to take into account the influence of environmental factors such as climate, soil and cultural practices to forecast yield. Apart from work, what I especially like is being outdoors : hiking, climbing, going to the beach, photo trip or even having a drink in a sunny terrace... I always have a good excuse!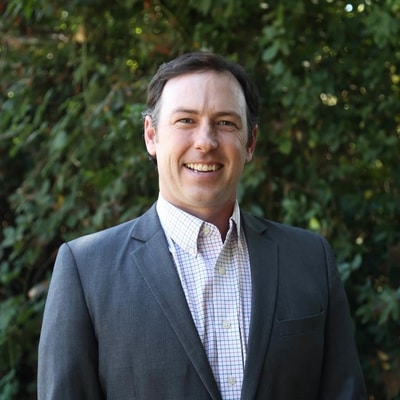 Ryan Hill
From pig farms in Guatemala to oilfields in Kazakhstan, I have been fortunate to discover my love of culture, data, and agriculture which brought me to Fruition Sciences. Here I get to support customers managing data and developing insights into a hidden world of plant behavior through sensors and data.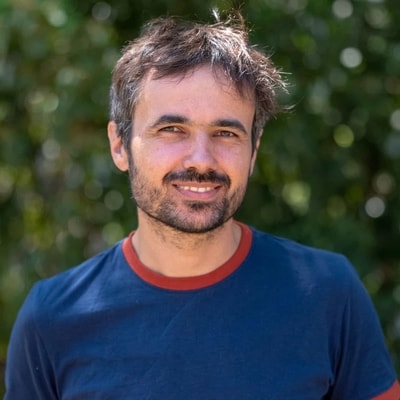 Benjamin Soufflet
Benjamin earned in 2009 a Masters degree in Electrical Engineering and Computer Sciences with a major in distributed computer systems from CPE Lyon. Prior to Fruition Sciences, Benjamin worked 6 months in 2009 for his final year project as a Software Engineer in the European IT consulting company Sopra Group on the web upgrade of a real estate software system. He also worked one year as a web developer for SugarCRM, an open-source CRM software company in the Bay Area between July 2007 and September 2008. Benjamin is mainly working on the Fruition web application and on the IT infrastructure.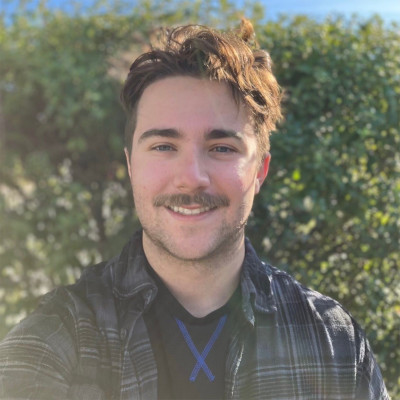 Maxwell Derry
I graduated from the University of Colorado, Boulder with a B.A. in Environmental Studies and a minor in Business. Growing up traveling and spending most of the days outside, I built a strong connection to the environment and sustainable living. In my free time I enjoy hiking, biking, skiing and playing rugby or golf.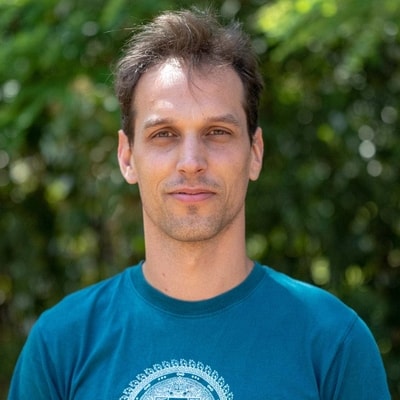 Maxime Lardeur
I began my studies in Montpellier and moved quite a lot from Annecy to Sevilla and succed my engineer diploma in 2007. Then I spend one year in Paris to follow a Master in acoustics, and music processing. Before working for Fruition Sciences I was a Research and Developpement Engineer at Decathlon, a french sport firm, in charge of studying users perception and users datas to create new sports experiences. Passionated by sciences and nature, I joined the Fruition team in 2015 as a polyvalent developer, data scientist. I invest myself to get Fruition products at the forefront of innovation, in order to offer to our clients the best experience by cultivating knowledge. Optimistic, and open minded, I like to share moments of life with ease. In my free time I like to practice sports, play music, and travel contemplating nature.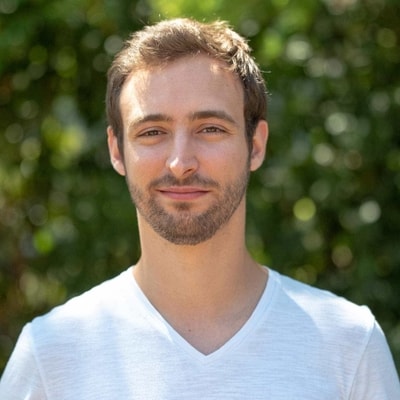 Mathieu Vesy
During my studies of computer engineer at Epitech Montpellier, I had the chance to travel and discover the South Korean culture. When I returned to France, I joined Fruition Sciences for my final year internship. Having farmer parents, it is important for me to associate my passion for new technologies and the agricultural field, to take part of its progress. Having graduated, I am now part of the team and I am still working on the development of the new features of Fruition 3.0. Outside of work I enjoy walks in nature and discover new places, I also devote myself to DIY to improve the objects around me.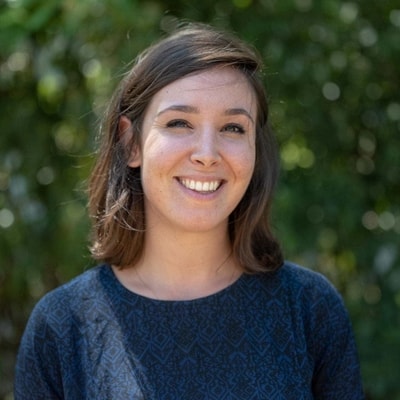 Marie-Sophie Barde
Originaire de Montpellier, j'ai intégré en 2013 l'Ecole Nationale Supérieure d'Agronomie et des Industries Alimentaires de Nancy (ENSAIA) avant de me spécialiser en 2016 en viticulture & oenologie et d'obtenir le Diplôme National d'Oenologue de Montpellier SupAgro. Mon attachement pour ma région natale m'a amenée à réaliser les vinifications 2017 au sein d'un chateau du Pic Saint Loup qui avait à coeur de produire des vins de terroir dans le respect de l'environnement. J'ai ensuite occupé un poste d'oenologue au sein d'une cave coopérative pour les vinifications 2018. Fruition Sciences m'a ouvert ses portes en Janvier 2019 ou je suis responsable du développement technique et commercial du Sud-Est de la France. Je partage mon temps libre entre le sport, la musique et la lecture et je suis toujours partante pour une bonne séance de dégustation !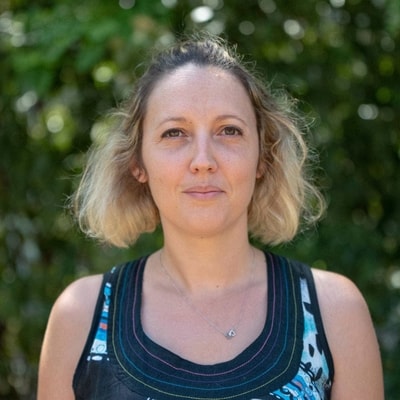 Samantha Vinsot
I did my studies in Lyon at The Paul Bocuse Institute where I obtained my management hotel licence diploma. I worked during 10 years in the industry of hotels and catering. Through my diferentes experiences, I developed accounting and manager's skills.Passionated by the universe of wine, with the desire to take new challenges and discover the world of Start-up, I joined the Fruition Sciences team in 2016. I'm accounting and executive assistant. I'm in charge of all administratives parts ! Open-minded and naturaly curious, I like discover new culture, traveling and nature walking !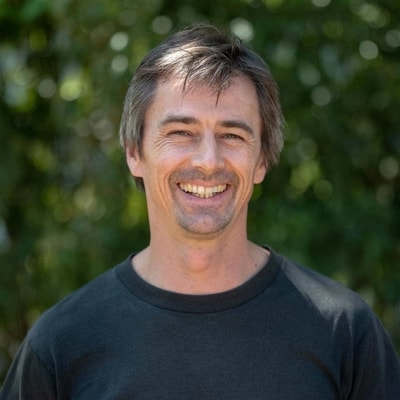 Thibaut Scholasch
Co-Founder of Fruition Sciences, Thibaut brings his technical and scientific expertise in viticulture and enology to the company. He conceived the conceptual framework for 360viti (ex Fruition Analytics) and selected the tools to be connected to the vineyard. Throughout this experience, he became an expert in controlling the effects of environmental stresses on vine physiology, fruit and wine quality – such as light, temperatures, nitrogen or water stresses on grape composition. He has worked as a winemaker and consulted for wineries all around the world (France, Chile, California, Australia, Argentina, Israel). Thibaut has a passion for understanding what drives vine health to make good wines.
THE FRUITION STRENGTHSFINDER

TEAM SIGNATURE IS THE FOLLOWING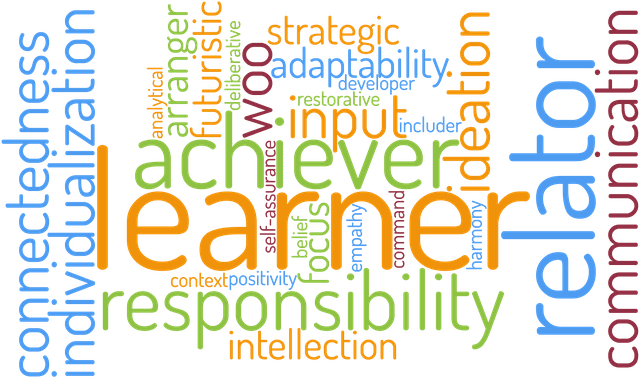 Thank you !
Thank you for your message. We will do our best to reply to you as soon as possible. Please rest assured that we read every single message we received !
An error occurred while processing your request, please try again
---
BORDEAUX - FRANCE
Fruition Sciences
Bâtiment E-Parc
16-18 rue de l'Hermite
33520
Bruges
-
FRANCE
:
+ 33 7 87 04 88 21
NAPA - USA
Fruition Sciences
477 Devlin Rd Ste 105
Napa
,
CA
94558
-
USA
:
+1 (707)637-4463