---
1
Using sap flow sensors to save water, increase yield and fruit quality
Experiment made in 2014 in California on 6 vineyards.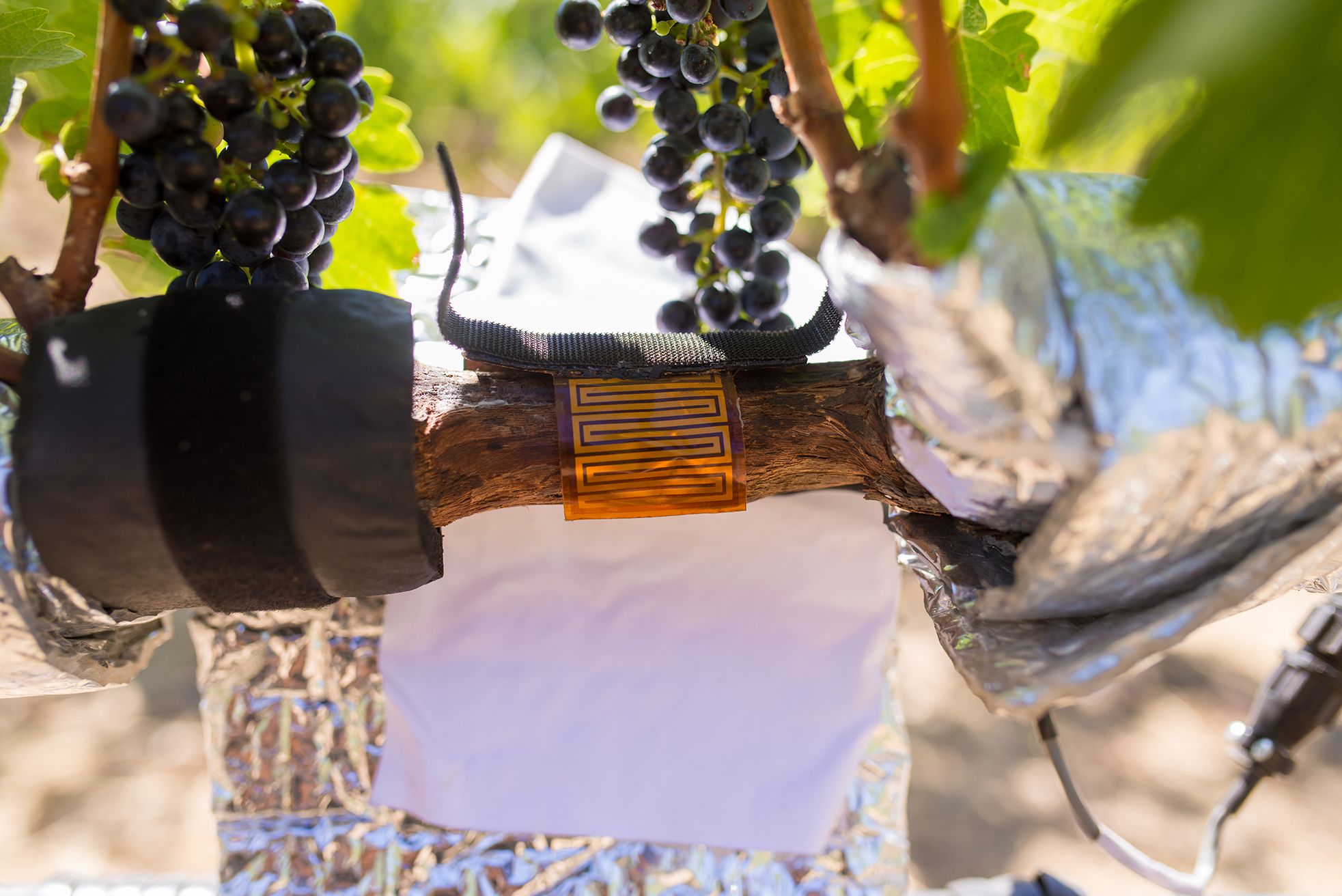 Thanks to a grant received from the Water Metropolitan District of Southern California in 2014, Fruition selected six wineries in California to host an experiment: one side of the vineyard was farmed as usual by the team, one side was handled by Fruition using real-time plant sensors and the associated analytics. To make the test convincing and reproducible, a very thorough process was implemented during the season to compare results, using aerial maps taken by planes, gauges, and other systematic measurements. Across the study, sites managed by winery teams were irrigated between 6 and 30 times. The same vineyards managed by Fruition Sciences never exceeded 5 irrigations total. As a result, water savings using sensors were dramatic, with an average of 65% less water applied. Practically speaking, it is no less than 17 Olympic-size swimming pools saved for only 37 acres under the experimentation. Contrary to common thinking, water savings did not affect yield negatively. In fact, we saw negative effects, such as dehydration, in some of the sites that applied more water early in the season.
DOWNLOAD THIS WHITEPAPER
Thank you! You should receive the white paper in your inbox shortly.
Sorry, a problem has occurred, we will fix it shortly.