¿CÓMO FUNCIONA?
1
Analizamos las características del terreno
2
Desplegamos sensores de temperatura en lugares clave
3
Generamos mapas para los principales índices microclimáticos
CARACTERÍSTICAS PRINCIPALES
Diferenciar la acumulación térmica entre las áreas
Definir la forma y el tamaño de los puntos calientes y frescos
Controle cuántas horas al día está dentro de la temperatura ideal de su fruta
Caracterizar la huella de la vendimia en la temperatura mínima y máxima
¿Por qué es útil?
For winemaking
Anticipate early or late ripening areas
Select areas of unique aroma potential
Identify areas with distinct climatic conditions for a unique wine
For viticulture
Improve risk assessment by zone
Anticipate plant development based on heat accumulation
Improve temperature control practices
Enhance pre-planting decisions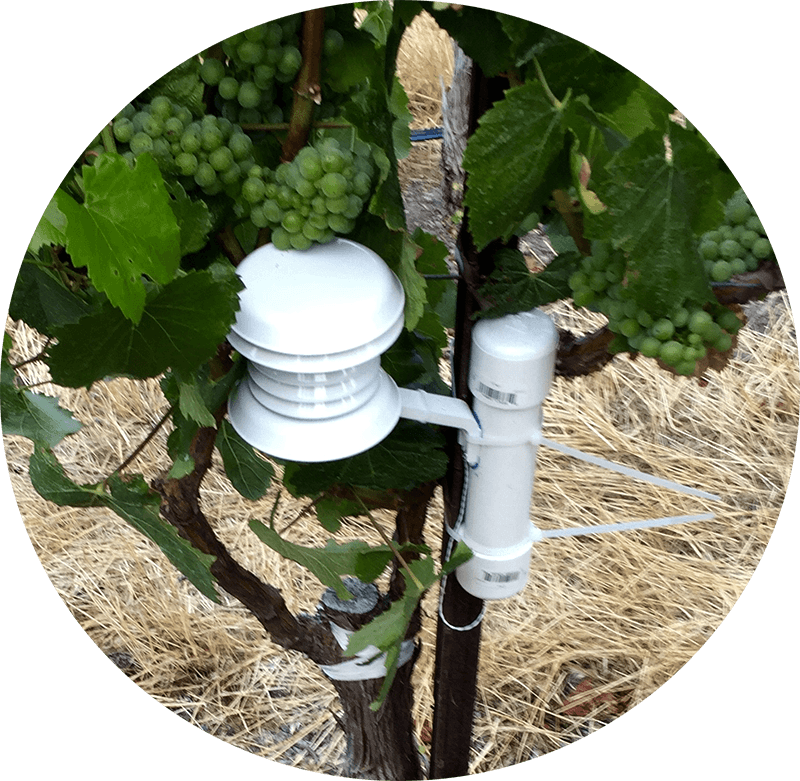 Gracias !
Thank you for your message. We will do our best to reply to you as soon as possible. Please rest assured that we read every single message we received !
Se produjo un error al procesar su solicitud, por favor intente de nuevo
MONTPELLIER - FRANCE
Fruition Sciences
MIBI - 672 rue du Mas de Verchant
34000
Montpellier
-
FRANCE
:
+33 9 53 22 13 00
BORDEAUX - FRANCE
Fruition Sciences
Bâtiment E-Parc
16-18 rue de l'Hermite
33520
Bruges
-
FRANCE
:
+33 7 83 10 50 55
NAPA - USA
Fruition Sciences
718 California Blvd.
Napa
,
CA
94559
-
USA
:
+1 (707)637-4463