HOW IT WORKS?
1
We analyze terrain features
2
We deploy temperature sensors at key locations
3
We generate maps for key microclimatic indices
KEY FEATURES
Differentiate thermal accumulation between areas
Define shape and size of hot and cool spots
Monitor how many hours a day are within your fruit's ideal temperature
Characterize vintage footprint on minimum and maximum temperature
why is it useful?
For winemaking
Anticipate early or late ripening areas
Select areas of unique aroma potential
Identify areas with distinct climatic conditions for a unique wine
For viticulture
Improve risk assessment by zone
Anticipate plant development based on heat accumulation
Improve temperature control practices
Enhance pre-planting decisions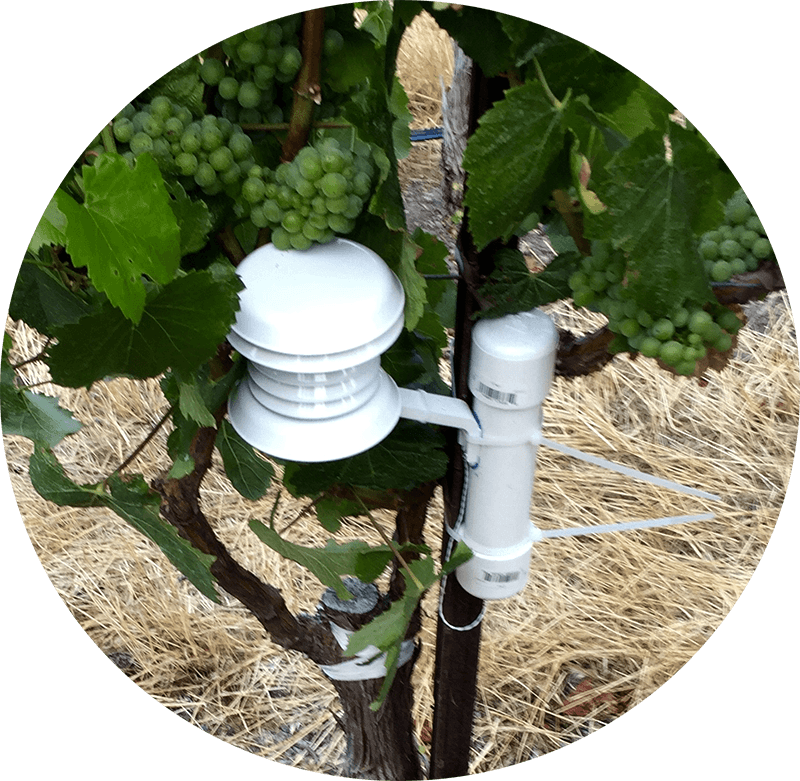 Thank you !
Thank you for your message. We will do our best to reply to you as soon as possible. Please rest assured that we read every single message we received !
An error occurred while processing your request, please try again
MONTPELLIER - FRANCE
Fruition Sciences
MIBI - 672 rue du Mas de Verchant
34000
Montpellier
-
FRANCE
:
+33 9 53 22 13 00
BORDEAUX - FRANCE
Fruition Sciences
Bâtiment E-Parc
16-18 rue de l'Hermite
33520
Bruges
-
FRANCE
:
+33 7 83 10 50 55
NAPA - USA
Fruition Sciences
718 California Blvd.
Napa
,
CA
94559
-
USA
:
+1 (707)637-4463