HOW IT WORKS?
1
We scan your vineyard before harvest
2
We then generate a map of color distribution
3
The map is available on Fruition's online webplatform
KEY FEATURES
Non destructive
Discover uniformly colored areas within your vineyard
Measure anthocyanin content levels
why is it useful?
For winemaking
Harvest zoning: select wine lots according to fruit color
Harvest timing: schedule different harvest dates by colored areas
For viticulture
Improve management practices based on fruit response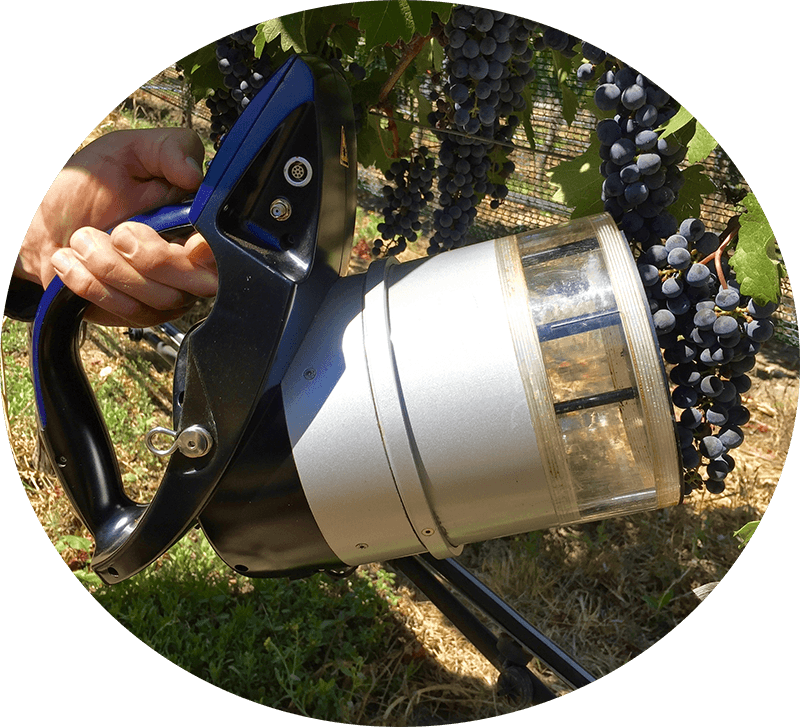 Thank you !
Thank you for your message. We will do our best to reply to you as soon as possible. Please rest assured that we read every single message we received !
An error occurred while processing your request, please try again
MONTPELLIER - FRANCE
Fruition Sciences
MIBI - 672 rue du Mas de Verchant
34000
Montpellier
-
FRANCE
:
+33 9 53 22 13 00
BORDEAUX - FRANCE
Fruition Sciences
Bâtiment E-Parc
16-18 rue de l'Hermite
33520
Bruges
-
FRANCE
:
+33 7 83 10 50 55
NAPA - USA
Fruition Sciences
718 California Blvd.
Napa
,
CA
94559
-
USA
:
+1 (707)637-4463