HOW IT WORKS?
1
We scan leaves in the canopy over multiple dates during leaf area development
2
After each scan, we plot a new point showing your nitrogen uptake for the season
3
The graphs are automatically uploaded to Fruition's online-platform to compare with weather data and other vineyard data
KEY FEATURES
Non destructive
Monitor block Nitrogen content at peak value
Track Nitrogen uptake time profile
Track canopy response to light
why is it useful?
For winemaking
Enhance wine color and flavor
Improve pre-harvest Yeast Assimilable Nitrogen
For viticulture
Improve timing for fertilization
Reduce fertilization based on plant needs
Select best block for organic/biodynamic farming
Monitor season and practice effects on Nitrogen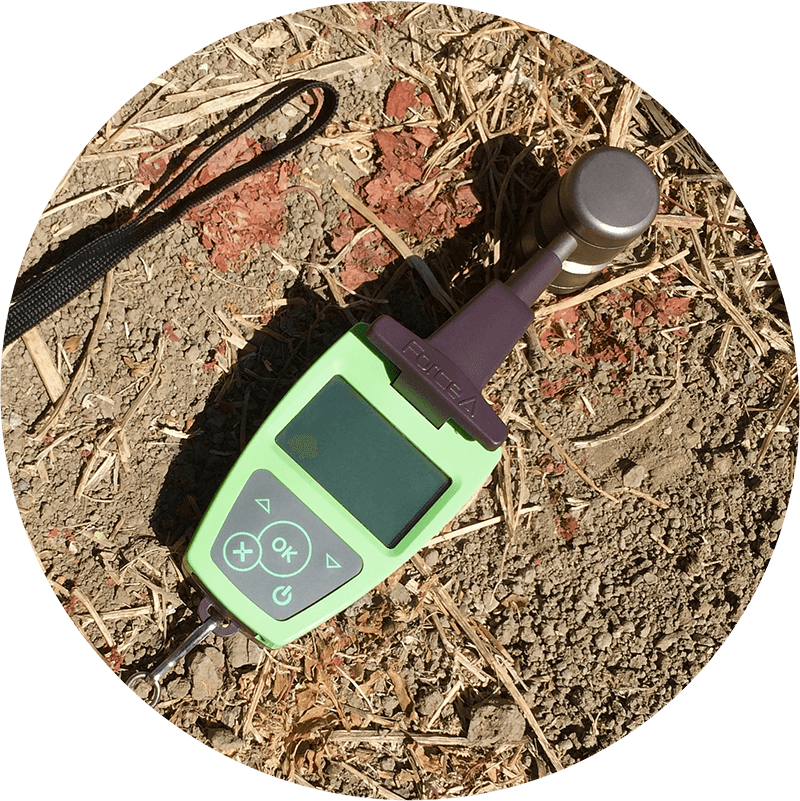 The Dualex readings provided by Fruition Sciences provide another level of Nitrogen update and utilization within the grapevine. Previously we, as an industry, relied on yearly or bi-yearly petiole reading for Nitrogen levels in our vines. Weekly readings provide deeper insight into the nature of the vine, especially during key physiological stages like flowering and veraison. Correlating this with development of anthocyanin in the berries and with the extraction and stabilization of anthocyanin during fermentation will continue to inform decision making...and most importantly allow us to grow better grapes and make better wine.
Thank you !
Thank you for your message. We will do our best to reply to you as soon as possible. Please rest assured that we read every single message we received !
An error occurred while processing your request, please try again
MONTPELLIER - FRANCE
Fruition Sciences
MIBI - 672 rue du Mas de Verchant
34000
Montpellier
-
FRANCE
:
+33 9 53 22 13 00
BORDEAUX - FRANCE
Fruition Sciences
Bâtiment E-Parc
16-18 rue de l'Hermite
33520
Bruges
-
FRANCE
:
+33 7 83 10 50 55
NAPA - USA
Fruition Sciences
718 California Blvd.
Napa
,
CA
94559
-
USA
:
+1 (707)637-4463